Keep your basement free of moisture with our complete basement waterproofing services
We offer the highest quality basement waterproofing you need to protect your home!
Basement Waterproofing Services
All forms of housing will experience leaks, flooding, or other forms of excessive indoor dampness. This is a fact regardless of the building being a home, apartment, and even commercial buildings. The dampness can lead to long-term health problems by itself and can damage the property over time. Molds and other microbial agents favor damp indoor environments, and excess moisture may initiate the release of chemical emissions from damaged building materials and furnishings.
Need to fix your water issues?
Click here to request your quote
Persistent dampness and microbial growth on interior surfaces and in building structures should be avoided or minimized, as they may lead to adverse health effects.
Leaky basement walls
It's common to have several small cracks form in any type of basement wall — even in a new home — and those cracks are openings for water to make its way through.
Additionally, concrete block basement walls hold large open cavities inside that can run up and down the walls. These walls are made out of concrete, a porous material that easily allows water vapor to soak through and enter the basement.
Water can pass through the concrete, reaching the large hollow gaps in block walls. It can even force its way through basement wall cracks. These blocked cavities can fill with water and water makes its way throughout your home.  This can lead to basement flooding. Don't wait for your basement to flood to start with your basement waterproofing problem. Reach out to our experts today!
Basement Waterproofing Contractors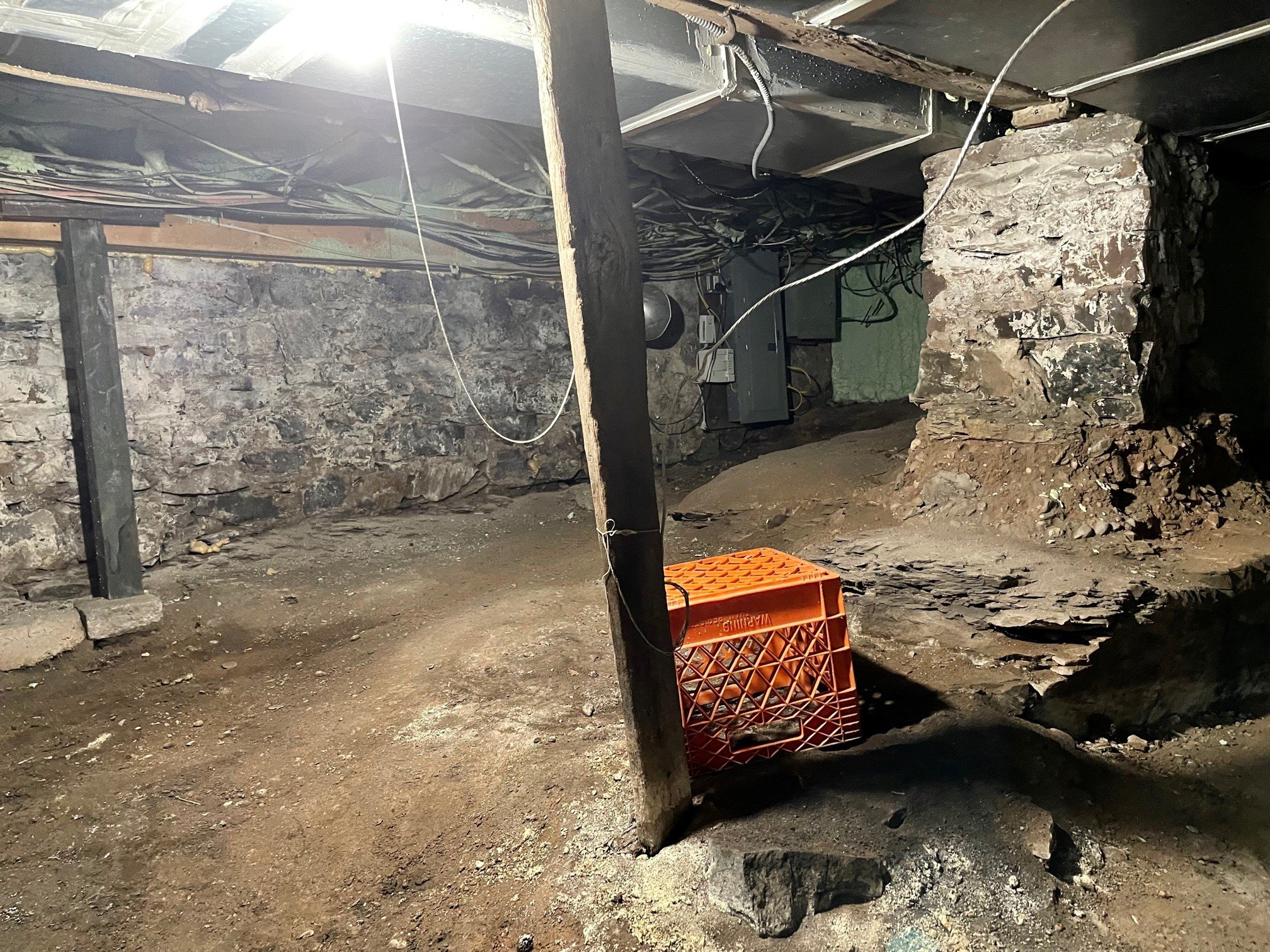 As the leading radon mitigation experts over the years, our experts have learned first-hand about the impact a wet and damp basement can have on the air quality of your home. In fact, an often overlooked byproduct of our active sub-slab depressurization (ventilation) systems is a significant reduction in moisture as air is exhausted from beneath the basement floor to the exterior of the home.
Moreover, there is a synergistic relationship between active sub-slab ventilation (radon systems) and waterproofing systems.  We often use french drains as critical components of our mitigation systems to enhance pressure field extension and ensure good airflow throughout the entire affected basement area.  The benefit of this is two-fold: (1) indoor radon levels are reduced and (2) the damp french drain and area beneath the slab are dried-out and vented to the exterior of the home, resulting in an immediate improvement in indoor air quality.