Radon Fan Replacement Services

Do you know about the important aspect of radon remediation?
It is the radon fan only. Well, with time it is necessary to replace the radon fan to keep it operational for a long run. Many times, the radon fans last for longer years, usually 10 years. While some fans can burn out in a less time period due to initial installation quality. Hence, to replace correctly you can trust the technicians of Safe Shelter Environmental.
FYI, radon fans are a mechanical component that plays an important role in radon mitigation systems. In short, it keeps your property safe by performing the heavy lifting task. As the fan is attached to a suction pipe which vacuums the radon and other gasses from the lowermost floor of your place (basement), pull out radon of the soil and above the property through a vent.
We have years of experience in offering radon fan replacement for both residential and commercial properties. Our technicians are well-trained, capable of bringing you the very best replacement services.
Why Trust our Process of Radon Fan Replacement?
To get fast, reliable, valuable, radon fan replacement services you need the experts who hold good skills and knowledge for the multiple types and configurations of fans.
Safe Shelter Environmental assured you to provide replacement services in pennsylvania on the same day along with the radon testing to ensure the smooth functioning of the remediation system.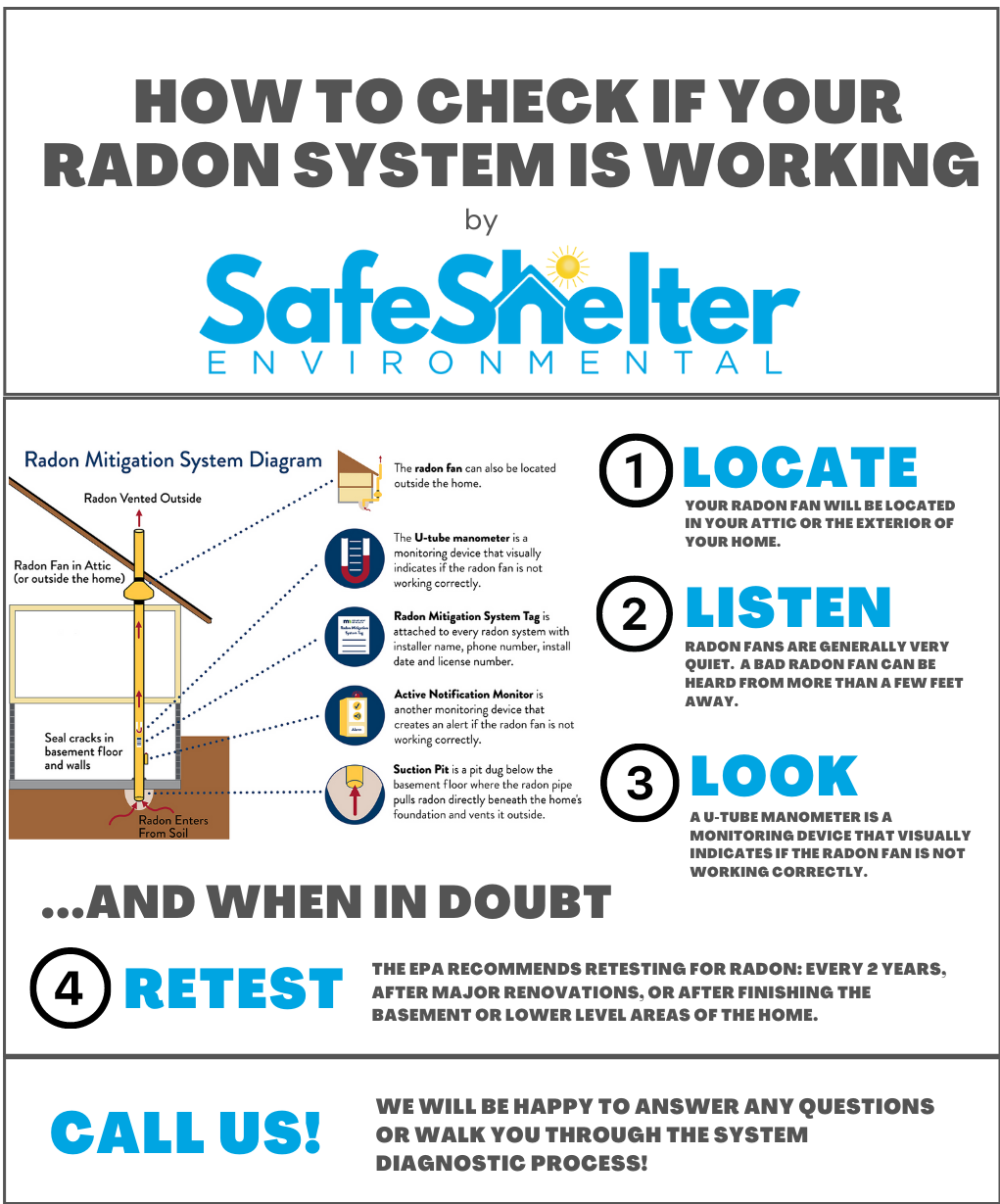 Need To Replace Radon Fan
Make sure you will be aware of the different signs related to the replacement of radon fans. Have a look at them:
Flat or level U-tube manometer
System turns on and off frequently
Obstructions in the vent exhaust pipe
In case you are in doubt, regarding the replacement then you can go with our inspection services with our team of experts. We'll diagnose your system thoroughly and provide you with the best optimal solution by guiding whether you need to replace your radon fan or not.
Therefore, to keep your property safe and secure, you can call us anytime!