Healthy Indoor Air Solutions
BreathE cleaner, healthier air
The EPA states that indoor air can be up to 5x times more polluted than outdoor air.  With a lack of proper ventilation, concentrations of indoor air pollutants can build up from inside sources as they are not released into the greater outdoor expanse.  The design of modern homes to reduce air leakage (with improved insulation) may also lead to lower air exchange between the indoors and outdoors. 
In addition, sparked by the COVID-19 pandemic, scientists have moved to mathematically analyze the risk of infection with SARS-CoV-2 in indoor spaces without proper ventilation.  In a study, which first appeared in MedRxiv, scientists determined that exhaled CO2 is a reliable proxy for virus transmission risk.  The study demonstrates quite simply that high CO2 levels indoors are tied to poor health.  In addition, reports have also shown the link between CO2 levels and the concentration of airborne bacteria in schools.  At the same time, correlations between outdoor air exchange rates and respiratory infections in dormitories have also been reported.
But on top of that, it's not just CO2 in your air.  These common contaminants and pollutants cause the air you breathe to become unhealthy:
Radon

Molds

Volatile Organic Compounds (VOCs)

Particulate Matter (PM 2.5)

Combustion byproducts such as carbon monoxide, particulate matter, and environmental tobacco smoke.
Ozone
At Safe Shelter Environmental, we firmly believe that testing your air and adding an active mitigation system can and will reduce these indoor air contaminants.  In addition, we believe that proper ventilation will help to create the healthiest indoor environment possible.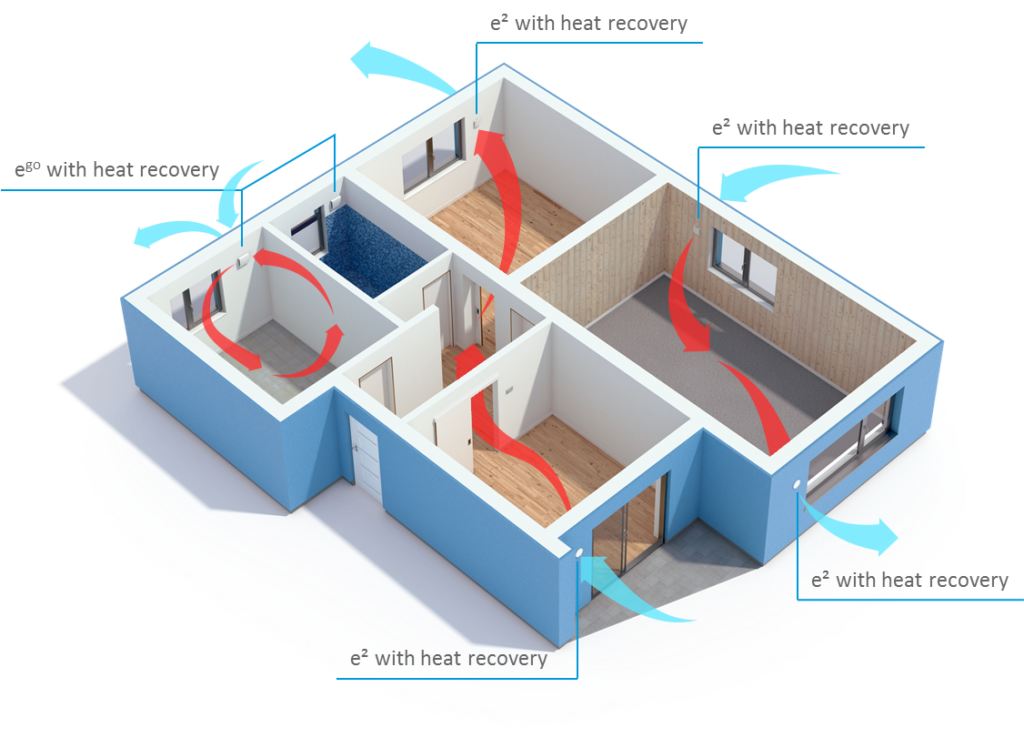 Call to ask us about our ventilation solutions.
Safe Shelter Environmental has been installing heat and energy recovery ventilation systems for over 25 years.  Thanks to energy-efficient housing initiatives, new technologies have emerged making it much more affordable and less invasive to equip homes with high-efficiency ventilation.  
THE non-invasive, energy-efficient, cost-effective solution
So how do we clear the stale indoor air and replace it with clean outdoor air?  For starters, every home should have an active sub-slab ventilation system.  The main reason is that the system acts to depressurize the the area below your home, which in turn creates a natural barrier keeping radon and soil gases out of your home.  This system will work in independently and in conjunction with the exhaust function of the ventilation system, providing comfortable, safe indoor air quality. 
And thankfully, the green building community has been working on ventilation systems for many years and, as a result, the use of decentralized ductless heat and energy recovery ventilation (HRV and ERV) systems to improve indoor air quality at an affordable price have become the standard for passive and LEED housing.
Unlike the traditional HRV and ERV systems that require invasive and often expensive installations, these decentralized units can be installed in a matter of hours at a fraction of the price.  Safe Shelter Environmental has been installing HRV and ERV units for over 25 years.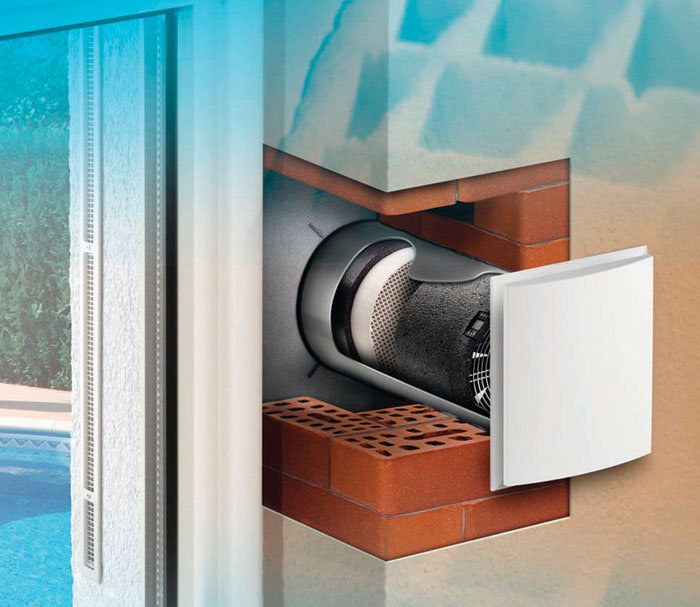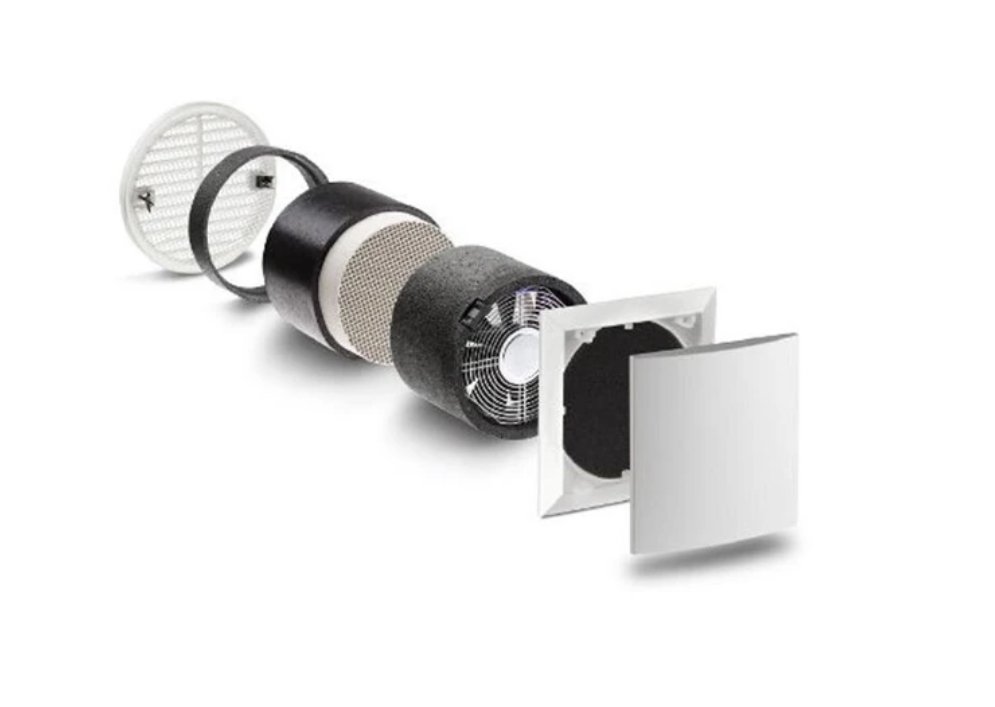 More on Heat and Energy Recovery ventilation
At Safe Shelter we have explored a number of excellent ventilation products on the market.  Industry leader Lunos has created the
Lunos e2™ HRV System
which is a decentralized HRV system that uses pairs of small HRV units in each room that needs ventilation. Each unit is mounted on an exterior wall with a single vent pipe to the outside, a fan, heat exchange core, and integrated control.
This decentralized HRV works on an ingenious principle.  It has only one pipe to the outside, alternating between bringing in the fresh air and sending stale air through the tube.  First, it brings in fresh air for a while, and then the fan switches direction and sends out the exhaust air. By switching direction periodically, each unit serves as an independent air supply and exhaust.
While Lunos is the leader, many other products have come to market at similar and better price points.  Let us find the solution that works best for you!
Get Your Free Ventilation Estimate Today!
Allentown, PA | Ardmore, PA | Berwyn, PA | Bryn Mawr, PA | Chester County, PA | Chester Springs, PA | Downingtown, PA | Exton, PA | Glen Mills, PA | Haverford, PA | Kennett Square, PA | Malvern, PA | Merion, PA | Narbeth, PA | Paoli, PA | Pottstown, PA | West Chester, PA | Wynnewood, PA